I am finally getting some photos up that work towards my most recent project, White Tree! If you don't know what I am talking about, you can click on the "White Tree" tab in the upper right hand corner! But briefly, it is my little photography endeavor! One of my goals this year was to work on my photography skills. It is something that I love and have had a passion for, but I have been too scared to work at it.
Well, my lovely friend Kaleigh (at this point you should all be avid followers of her, since I post her link all the time) asked me to do a little mini-shoot for her. She's a fashion blogger and she recently did a post about a shirt she had received from Sugarlips. Sounds like the perfect opportunity for a fun day out snapping pictures if you ask me! Here are a few of my favorite shots of the day!
All pics via moi!
It was a WINDY and CHILLY day, but I think we got some pretty good shots! One more shout-out to Kaleigh! She is wonderful and is always looking for ways for me to get some practice in! Isn't she a natural?
White Tree is still a work in progress, but I am hoping by the end of the year I can see a major growth in my photography skills. I am slowly but surely starting to figure some of this stuff out! I know this post was a little different than normal, but I hope you enjoyed my pics! Let me know what you think!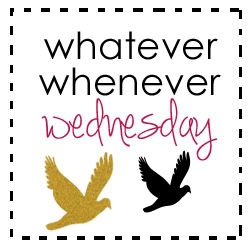 Don't forget to check out the other lovely bloggers who are linking up this week!